Crossways Park is Long Island, New York's Premier Business Center. Centrally Located in Eastern Nassau County, Minutes from Suffolk County, and directly off the main Rt. 135 Expressway, a North/South route that immediately intersects The Long Island Expressway - It literally sites at the Crossway to LI's key routes.Crossways Park business park abutts historic sites, golf courses, hotels, fine restaurants, country clubs, athletic clubs and more.

Nassau & Suffolk Counties have an abundant and highly skilled workforce.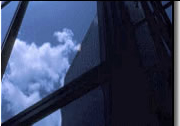 Looking for the perfect office location?
Join the Fortune 100, 500 and other fine companies that call Crossways Park home. Let us show you a great location... For more information contact us @ info @ crosswayspark.com
516-921-2000
CrosswaysPark.com Management